About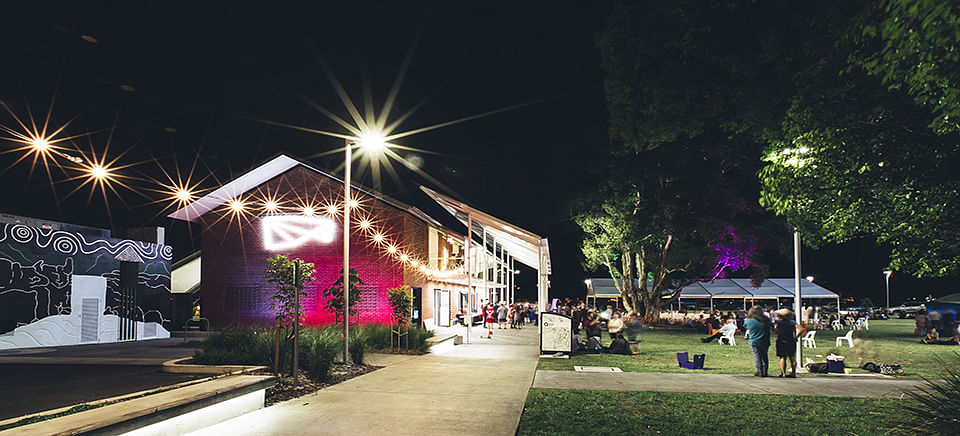 March 2022 Floods

Due to the catastrophic floods that devastated Lismore in March 2022 the Quad currently has very limited services given that our stakeholders The Lismore Regional Gallery, Northern Rivers Conservatorium and The Lismore Library are not functional and will be under construction until 2023 at a minimum. There are no permanent toilet facilities or power (as at May 2022 there are temporary toilets in the Harold Freidricks car park). The space however can be used for community events and gatherings - get in touch with the Placemaking Officer at thequad@lismore.nsw.gov.au

The Quad – a community gathering space for all
The Quad is a central public greenspace in the heart of Lismore CBD. Nestled between the Lismore Regional Gallery, Lismore Library and the Northern Rivers Conservatorium, the Quad is a public meeting place, a performance venue, a children's play space, a creative hub and a space for community expression.
The Quad provides a safe space and gathering point for the community to enjoy free activities and performances, hold community events, take part in creative workshops and installations, or simply relax on the grass.
It is a well-loved destination for locals, visitors and tourists. Come and explore Lismore's creative playground.
When can I visit?
Anytime! The Quad is a public place and is open 24 hours a day. For specific events and activities, view our Calendar.