Postcards From Home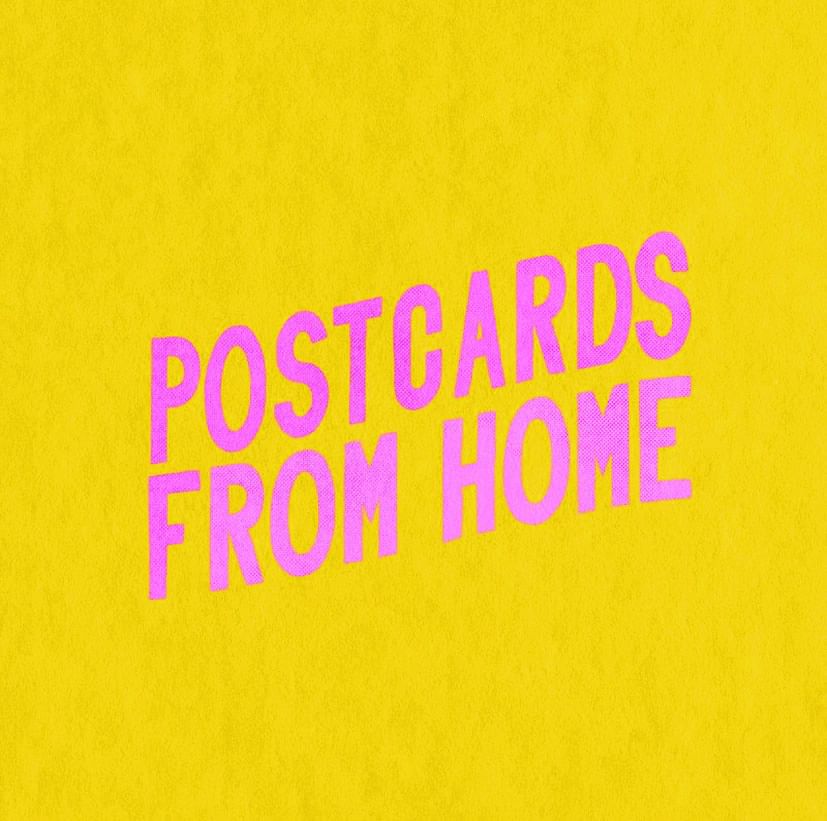 Artist:
Kate Stroud: Artist & Designer
Joanna Kambourian: Visual Artist & Printmaker
About This Project:
'Postcards from Home' is a collaborative design project between Kate Stroud and Joanna Kambourian. The duo will design a typographic response to being home bound, creating and working in isolation but still connected to each other and the community. The artists will produce two coinciding outcomes, a mural and a screen-print, within each artists home studio.
This dynamic collaboration will be delivered through multiple processes, demonstrating creativity done from a distance and how social distancing and home isolation has inspired artists to find creative solutions to make art and keep connected to one another and the community.
Through social media people will be invited to participate and follow the artists' progress online through regular posts. A digital wallpaper of the final design will be available for anyone to download and we will have a limited edition of printed postcards to send through the post as a means of connection during this unprecedented time.
The Project Outcome:
You can follow Jo & Kates project; Postcards from Home as it unfolds live on the Facebook page "Postcards From Home" https://www.facebook.com/postcardsfromhomelismore and Instagram @stroud_de_signs and @jo_msbrown
About the Artist:
Kate Stroud is a maker of many things… music, design, typography, community and atmospheres. Hand typography, lettering and her distinct eye for design has carved Stroud a career as a sign painter, graphic designer and muralist.
Joanna Kambourian is an Australian designer, printmaker and visual artist of Armenian/Dutch heritage. She is a first class Honors graduate of the Visual Arts program at Southern Cross University, Lismore and also studied printmaking and artists books at Pratt Institute, New York.
Acknowledgements
Together//Alone is a rapid response project supported by The Quad, Lismore Regional Gallery through Create NSW

Find out more about the Together//Alone Artists