Lovemore Dance Off - Iso-style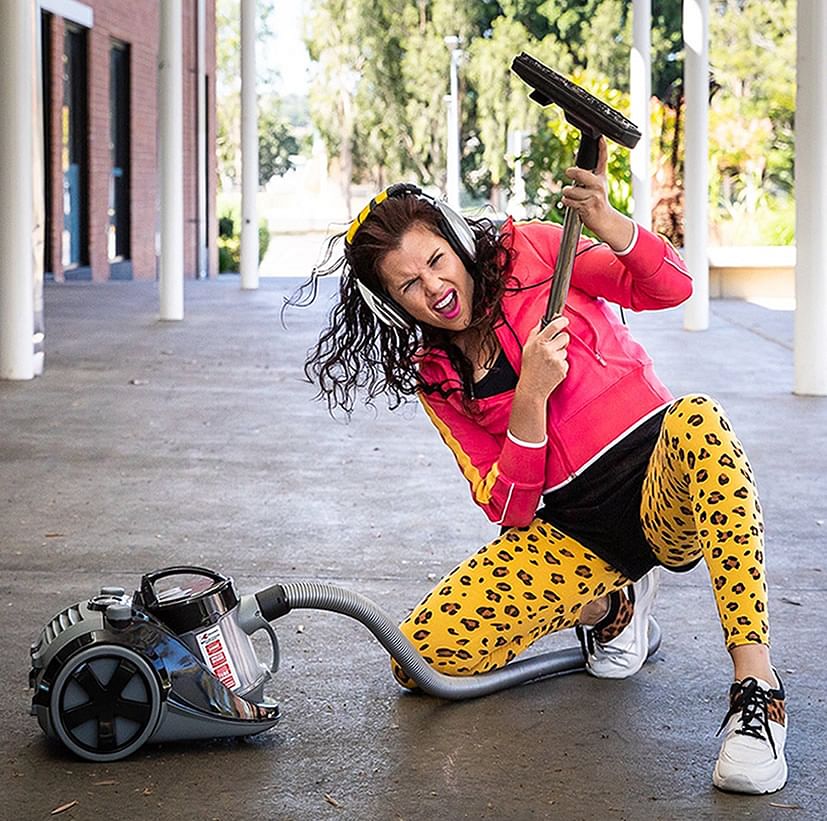 Artist:
Katie Cooper-Wares, Artist, arts facilitator and environmental educator.
About This Project:
Lovemore Dance Off – Iso-style is a series of ridiculously fun and family-friendly 'dance' workshops delivered via Zoom and utilising green screen technology. It is created WITH our community FOR our community and will culminate in a collaboratively choreographed performance piece. We shall perform together online and even one day in the future...in the QUAD! In person! Like with real life people! (date tbc)
This project poses the question: 'if there was a rave party in your lounge room, what would it look like?' and/or 'what happens when the objects disappear but the movements remain?'.
You do not need to be a dancer to participate!
Diversity makes our community rich.
Calling upon people of all ages and abilities!
We have Seated movement options & Closed Captioning.
Saturday nights 6:30pm on Zoom and Facebook live.
Saturday nights 6:30pm Starting Saturday 16 May.
LIVE and interactive on Zoom: https://us02web.zoom.us/j/2506951753
Live Stream & How-to/Choreography videos @QUAD Facebook Page.
Filmed choreography/workshops/how-to.
This project is on Bundjalung country and we pay respects to elders past, present and emerging. Longtime storytellers, dancers and carers...Always was, Always will be Aboriginal land.
The Project Outcome:
You can follow Katie's project as it unfolds live on her Instagram account https://www.instagram.com/thecontagiousjoyeffect
About the Artist:
Katie Cooper-Wares is a performer, storyteller, devisor, environmental educator and arts facilitator with a particular interest in site-specific, community engaged, inclusive & multi-arts projects. She founded 'Eco-Arts' – an educational program teaching/communicating Environmental Science through the creative and performing arts. Katie is a dance & physical theatre tutor, costume designer and gig manager for dancers with and without disabilities at Sprung!! Integrated Dance Theatre Inc and teaches joy-filled dance theatre classes to humans of all ages and abilities. She believes in the power of storytelling and in investing time and energy in community. You can find her at @thecontagiousjoyeffect/ and @collectiveflash.
Acknowledgements
Together//Alone is a rapid response project supported by The Quad, Lismore Regional Gallery through Create NSW

Find out more about the Together//Alone Artists