Dance Integrated Australia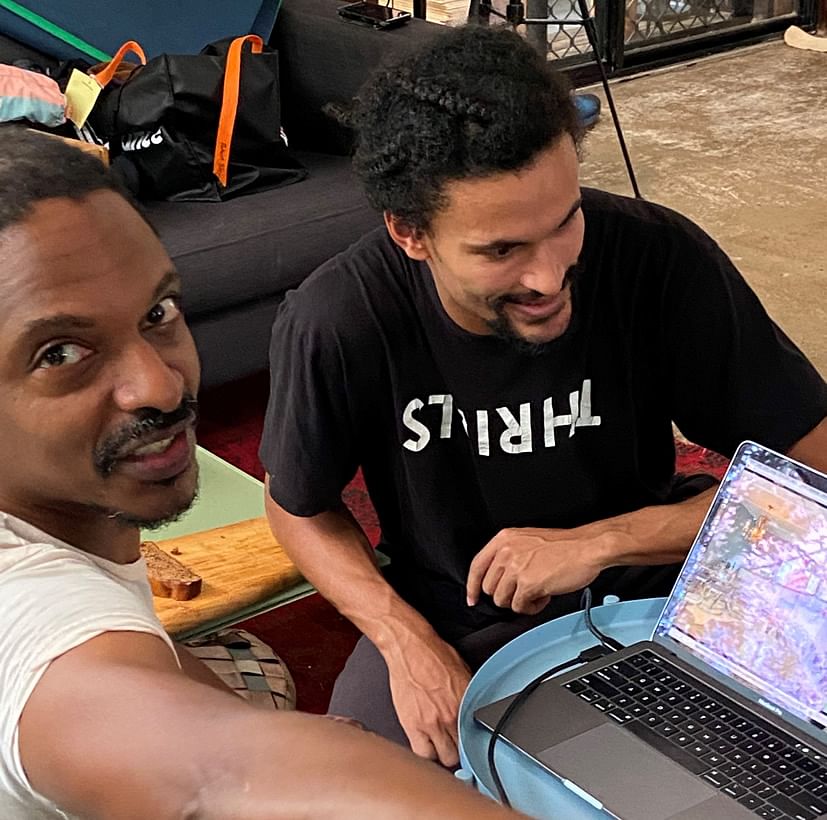 Sean Campbell & Robbie Alejandro Tinning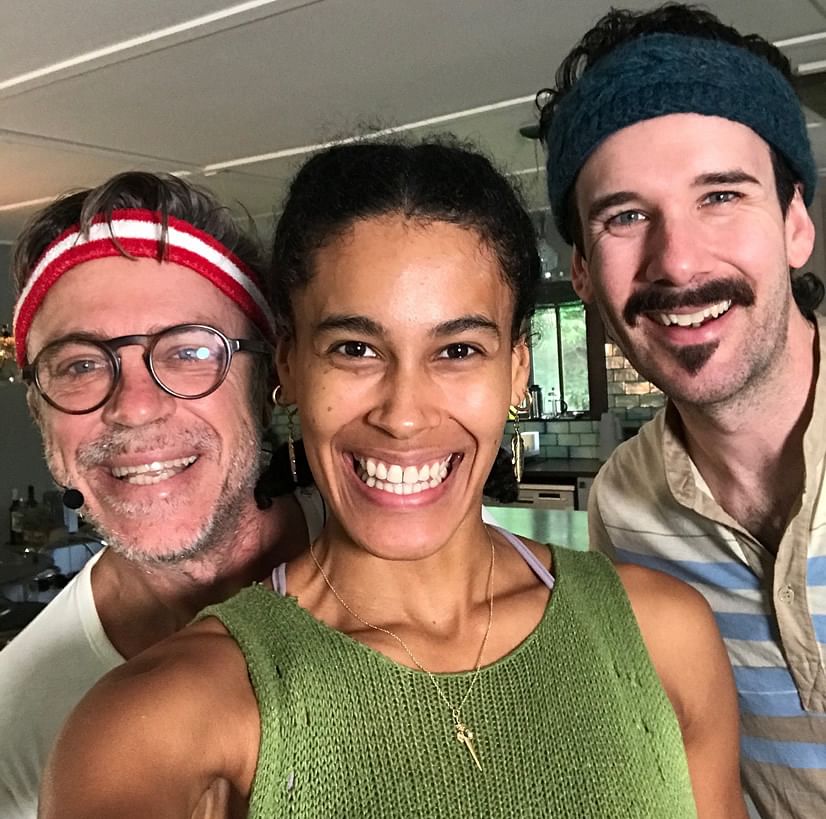 Philip Channells, Annie Tinning & Kevin Privett
Artist:
Dance Integrated Australia (DIA): Philip Channells (Creative Director & Producer) and Collaborators/Facilitators: Sean Campbell, Kevin Privett, Annie Tinning & Robbie Alejandro Tinning.
About This Project:
Dance Integrated Australia is a socially engaged, non-incorporated, artist led co-operative working within the contexts of diversity in the arts.

DIA developed face-to-face dance classes: MOVE IT for all abilities and aged groups in the Northern Rivers region over the past 18 months. Classes were held in Byron Bay, Newrybar, Clunes, Repentance Creek, Lismore and Brunswick Heads. Due to the COVID-19 crisis, all venues were forced to close.

Immediate discussions took place with collaborators to discuss:

What the f*ck are we gunna do now? / How do we stay connected to our class participants when we're ordered to stay at home? / How do we continue to engage with our community in a way that combats against social exclusion when we are practicing physical distancing? / How do we earn a living and pay our bills when all our gigs and casual work has ceased? / How do we continue to offer a much-needed activity that promotes positive mental health and physical well-being particularly to an age group of people who are more vulnerable to contracting the Coronavirus?

The response:
Let's create accessible content. / Let's create 'MOVE IT - Live Online' from our living room in Rosebank and try to beam it out to everyone's homes far and wide. / Let's capture the essence of MOVE IT, the fun, the silliness, the cool music and daggy dance moves, and bring the best of what we delivered in person and create weekly content that can be shared digitally.
The Project Outcome:
Together//Alone - 01 - Kevin Privett - May 2020
Together//Alone - 02 - Annie Tinning - May 2020
This project is about the DIA collaborators as practitioners: documenting the process of adapting and side-upskilling to the new//current normal.
Follow DIA's project as it unfolds live on: https://www.facebook.com/MOVEITdancefitnessfun/?modal=admin_todo_tour
About the Artist:
As a regional artist living in the NSW Northern Rivers region, Philip established The Corner Dance Lab in partnership with Gavin Webber (The Farm); he collaborated with Danielle Micich (Force Majeure) co-directing Off The Record for Carriageworks' 'New Normal' initiative; led Raconteurs - a multi artform skills development project. Philip is currently collaborating with Murwillumbah-based independent dance artist, Kayah Guenther on a new solo project, My Ugly Voice and assisting First Nations Australian dance maker, Katina Olsen, who is a Wakka Wakka and Kombumerri woman, on the work in progress of a new Australian/Norwegian project.
Philip is fiercely committed to the development of thriving artistic communities that integrate people from diverse age groups, backgrounds and life experience and is committed to supporting the development of sustainable practice for artists living in regional/remote centres in Australia. He has also worked in the UK, Denmark, Norway, Finland, Russia, Singapore, Hong Kong, Taiwan and Papua New Guinea extending opportunities for people from diverse background to participate in and contribute to creative cultural activities through dance and performance.
Acknowledgements
Together//Alone is a rapid response project supported by The Quad, Lismore Regional Gallery through Create NSW

Find out more about the Together//Alone Artists